The past few months have been quite the challenge, on account of the whole COVID-19 crisis. It made the rest of the spring semester particularly difficult, and has been a period of having to make some significant adjustments.

One thing that has been changed is the entire arts community. Shows and events have been cancelled, rearranged, or retooled in theme. The majority of shows now have a primarily online presence, even when there is physical work in the gallery.

When lockdown went into effect, the South County Art Association put out a call to the membership to share an image of their work as part of the show " Giving Art a Voice", with the following description:


Art is a reflection of our society.
As our world changes,
so does the way we express it.
We asked our community how their art
can communicate, inspire, and soothe
during these unprecedented times.
​This is what they shared.
The piece that I put in was my sculpture "The High Priest"

As I wrote:
"What I appreciate most about found object assemblage is the role of chance, and the power of unexpected juxtapositions and relationships. I let the pieces tell me what they want to become. Ultimately my sculptural "work" is a process of infinitely recombinant play."

Indeed, I find that sculpting is one of the activities that I find more relaxing at this time. I'm indeed fortunate that I have the space and resources to pursue my work in this way>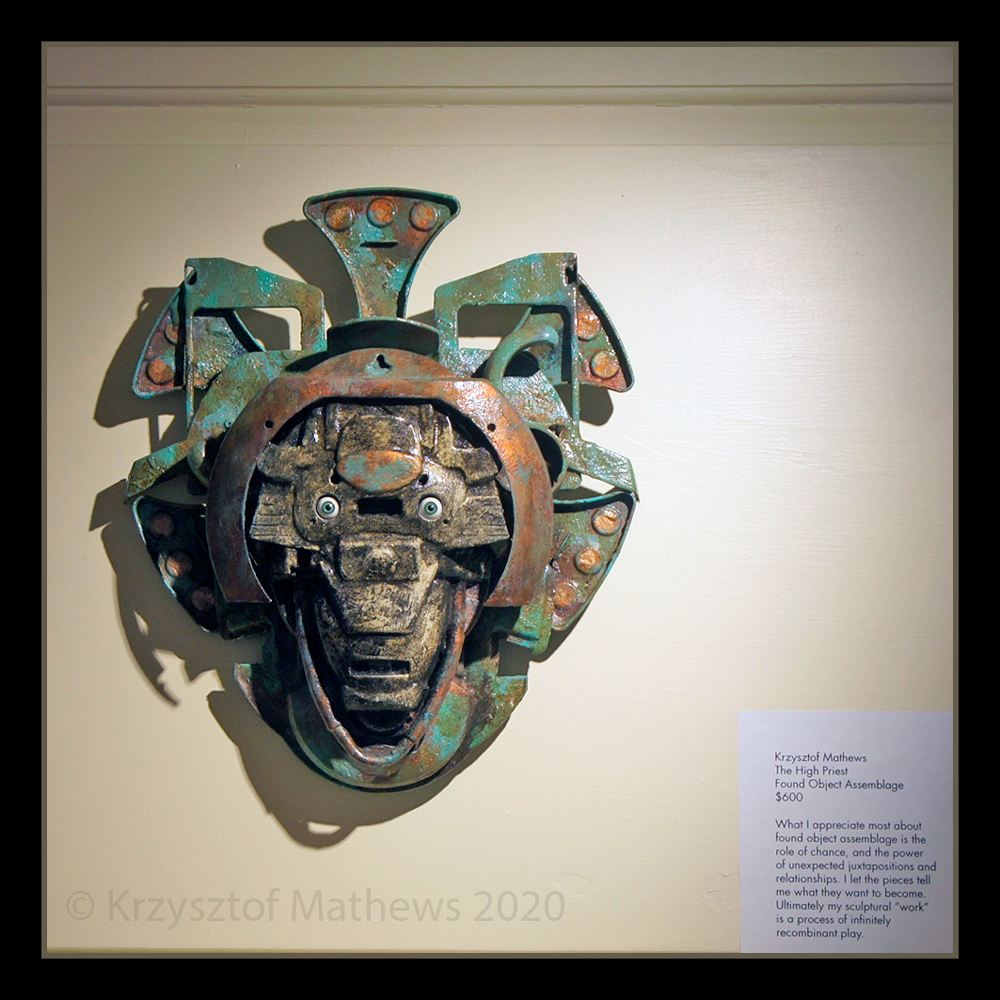 On that note, the Art League Rhode Island asked their members to submit images of work created during this time as part of their show "The Trailing Quarter".


https://artleagueri.org/galleries/gallery-the-trailing-quarter/


For that show, I submitted three of my smaller character sculptures:


Following on the heels of this exhibition, Art League Rhode Island then out out the call for the show HOPE "ONward & ARTward"


https://artleagueri.org/galleries/gallery-hope-onward-artward/

For that show I buckled down to create a brand new illustration, and the resulting piece that I created and submitted is "Keeping Busy".